Almost done with my reviews for 2010. . . Just a few more.
Seven Up
by Janet Evanovich is the seventh book in the Stephanie Plum series. I do enjoy coming back to this series and hanging out with the characters for a few days. In Seven Up, Stephanie is on the hunt for old Eddie DeChooch. He's a slippery old guy who likes to shoot at Stephanie. While looking for him, she has to locate her missing friends Dougie and Mooner.
It's a fun book, with a ton of humor and ridiculous situations. It's exactly the kind of book to read when you just need to be entertained. Plus there is the whole triangle between Stephanie, Morelli, and Ranger. It just gets more intriguing.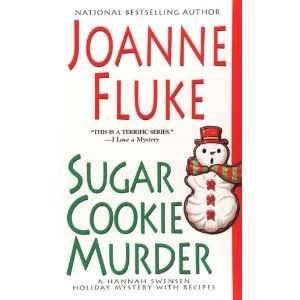 Sugar Cookie Murder
, by Joanne Fluke is part of a series but unfortunately I haven't read any of the other books. I don't think I will either. While I found parts of the book to be fun, the rest was just a little boring and didn't hold my interest. I was also surprised that the whole second half of the book was recipes! They do look good so I'm going to keep the book!